Library Director
The Thorp Public Library Board is seeking an innovative, energetic and creative person, with a strong dedication to community and customer service, to become our next Library Director.
Applications received by Wednesday, May 29, 2019, will receive first consideration.
Located in beautiful North Central Wisconsin in proximity to the nearby areas of Eau Claire and Wausau, the Thorp Public Library serves the City of Thorp (population 1,600) and surrounding areas of Clark County.
The Library Director reports to a 7-member Board of Trustees and is responsible for the overall management of the library, including staff, budget, materials collection and the building. 
The Director will also work actively with the library staff, community groups, as well as local and regional agencies to promote library/community programs.
The qualified candidate will be a strong leader with excellent written and verbal communication skills.  Two years of study with 54 college credits (half in Liberal Arts), as well as eligibility for Grade 3 Wisconsin Library Certification within a certain time frame, are required.  Library and customer service experience and computer skills are preferred.
This position is offered at 80-100% full-time with a regionally competitive wage and benefits package.
View the complete job description.
This position will remain open until a successful candidate is determined; however, applications received by Wednesday, May 29, 2019, will receive first consideration.
Qualified applicants should send a cover letter, resume, and City of Thorp Job Application to Michele Pogodzinski at deputyclerk@cityofthorp.com or mail to City of Thorp, 300 W. Prospect St. Thorp, WI 54771.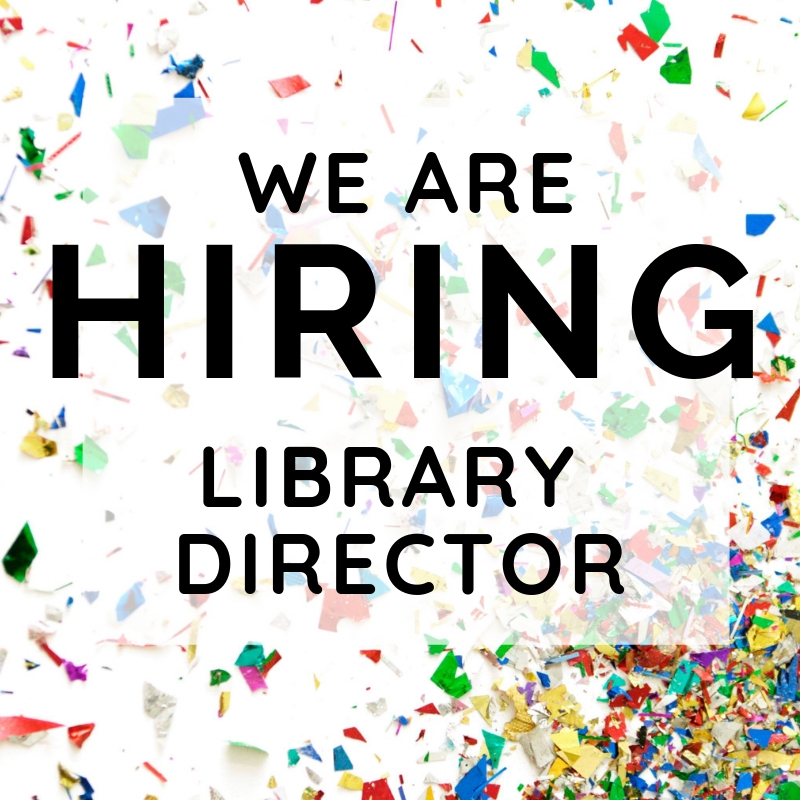 Hours
Mon & Tues: 10:00 am – 7:00 pm
Wed & Thur: 10:00 am – 5:00 pm
Fri: 10:00 am – 4:00 pm
Sat: 10:00 am – 12:00 pm (noon)